If you want to catch more butterflies
don't seek a bigger net
A Proposal & Documents Solution for the Travel Industry
We appreciate creating quality, bespoke travel proposals and documents takes a huge effort and expense.
We understand that your client's expectation of "high touch, high service" in travel is climbing.
We know that your conversion rates have been interrupted by the on-line travel world.
WE HAVE CREATED THE SOLUTIONS
TO ATTRACT AND CONVERT MORE CLIENTS
WHILST SAVING TIME AND MAKING MONEY
IMAGINE BUILDING YOUR NEW GARDEN.
WOW YOUR DISTRIBUTION CLIENTS WITH FACT SHEETS THAT EXCEED THEIR EXPECTATIONS DELIVERED IN A MEDIUM THAT SAVES YOU TIME AND MONEY.
Effortlessly manage your content detail
Our experience over the last 10 years is that most tourism suppliers present confusing,
hard to understand Fact Sheets, that cannot be used by the trade.
Didgigo allows you to organise and maintain your product's facts, descriptions, languages,
Hi-res and Web-res Images, Video, Maps, Directions and Trade Contacts.
Our new services support you to professionally present your products saving you time and
increasing your opportunity for sales.
Create Fact Sheets that Sell!
Welcome to the Factchure a cross between the old boring Fact Sheet and a Sales Brochure. At the push of a button your content outputs a Hi-res PDF ready for commercial or in-house printing.
Or you might prefer a Low Res PDF for emailing to the trade & clients or adding to your website for download. You can use our template or upgrade to your own customised designs.
As the content is dynamic, you are in control, change your images -
push a button and you have a new updated PDF!
Download the PDF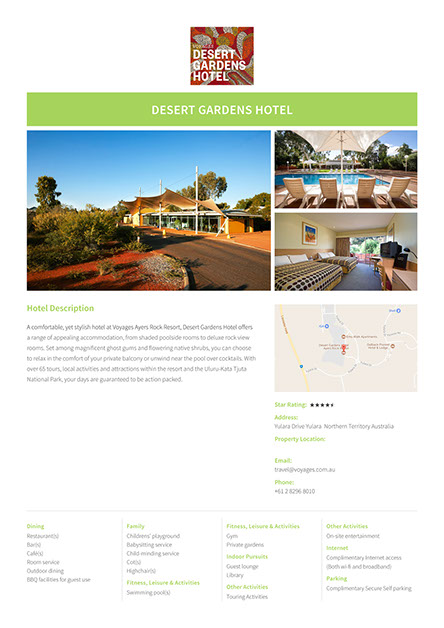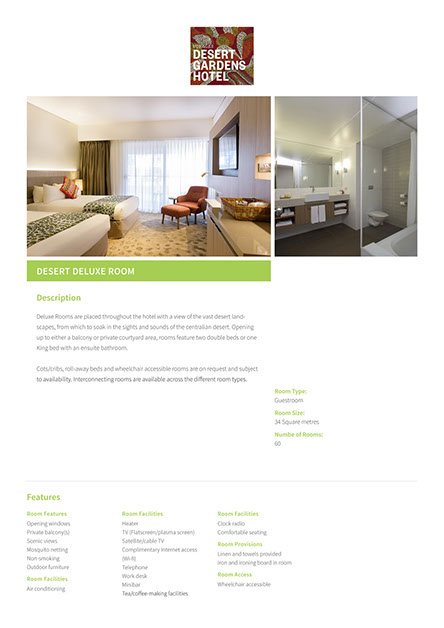 Introducing your new Sales Assistant!
This clever presentation combines your facts into a beautiful digital tool for use by you and the trade!
Your Hero Images, Descriptions, Facts, Image Library with Downloads, Videos, Training Tools, Dynamic Maps set in a handy tool. Now simply share this tool far and wide.
Our Creative Solutions offer more time and sales for you!
ABN: 31151153114 email: sales@didgigo.com.au
5/16 Minnie St, Cairns QLD 4870