IF YOU WANT TO CATCH MORE BUTTERFLIES, DON'T SEEK A BIGGER NET
BUILD A BETTER GARDEN
Didgigo equips users to produce impressive creative presentation that exceeds all expectations. Choose from our range of professionally-designed standard templates, or request bespoke templates built to your brand individually by our highly-experienced and qualified design team.
You can stop using Word documents and start using the power and automation of Didgigo and Adobe Indesign to generate your high-quality, custom-branded proposals.
Award-winning designs
Didgigo can create completely bespoke, unique templates for your business that are cusomised to your corporate colours, style, fonts, logo, and even the way you display information. One of our clients, Down Under Answers, recently won the award for Best Documentation at the 2019 MAST AWARDS NIGHT using Didgigo-designed bespoke templates.
Ready-to-use templates
Didgigo's standard templates make it possible for you to effortlessly build creative, colourful and enticing itinerary proposals that inspire your clients to travel with you. Use your own CRM, or utilise our massive library of digital content including vibrant imagery, regularly updated facts and professionally edited descriptions of thousands of destinations, accommodations, tours and activities worldwide. If you have products or your own images or descriptions you can easily include these in your itineraries as well.
Standard templates
Choose from an unrivaled selection of outstanding proposal templates. Customise with your own logo, images and content.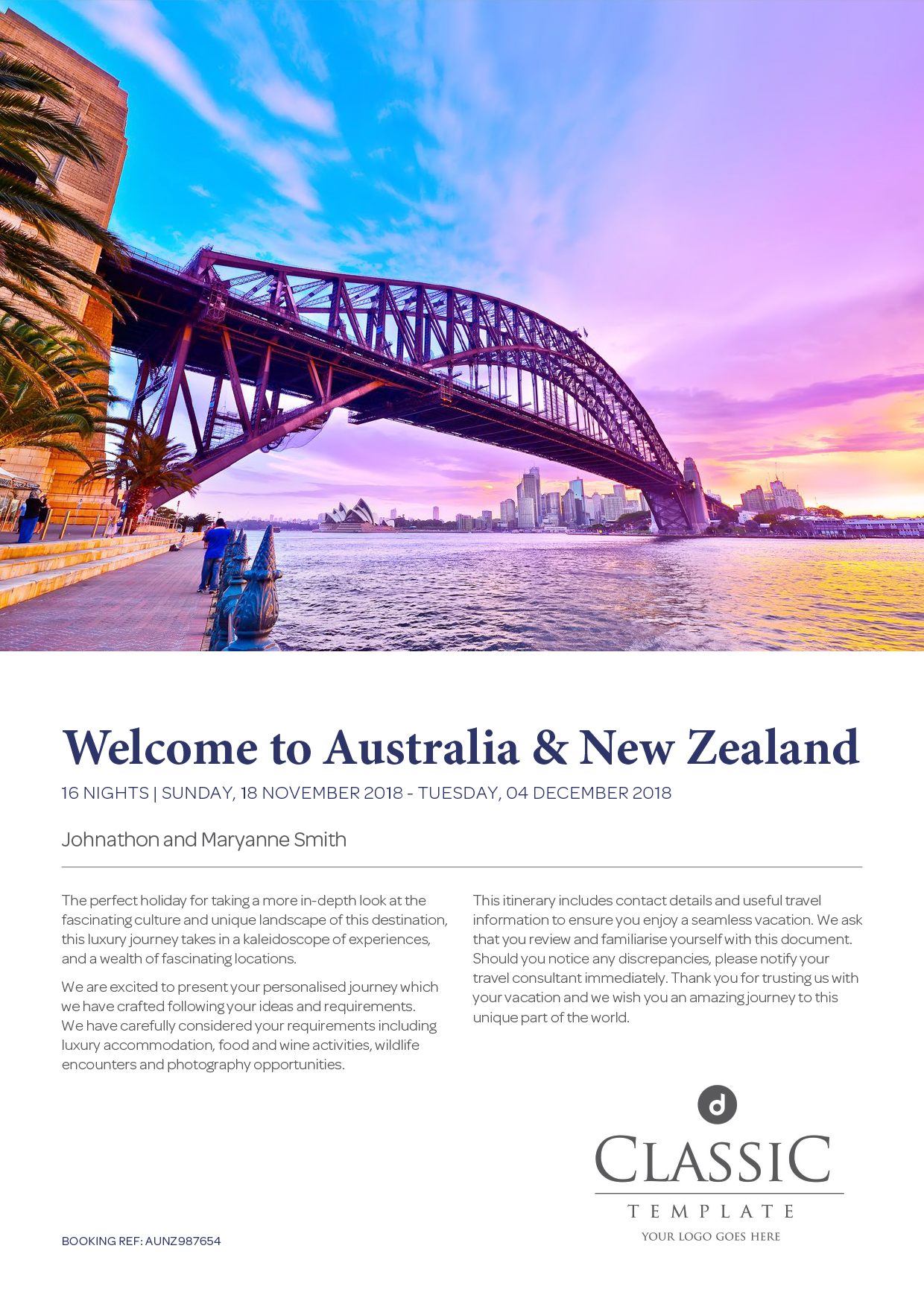 Classic Template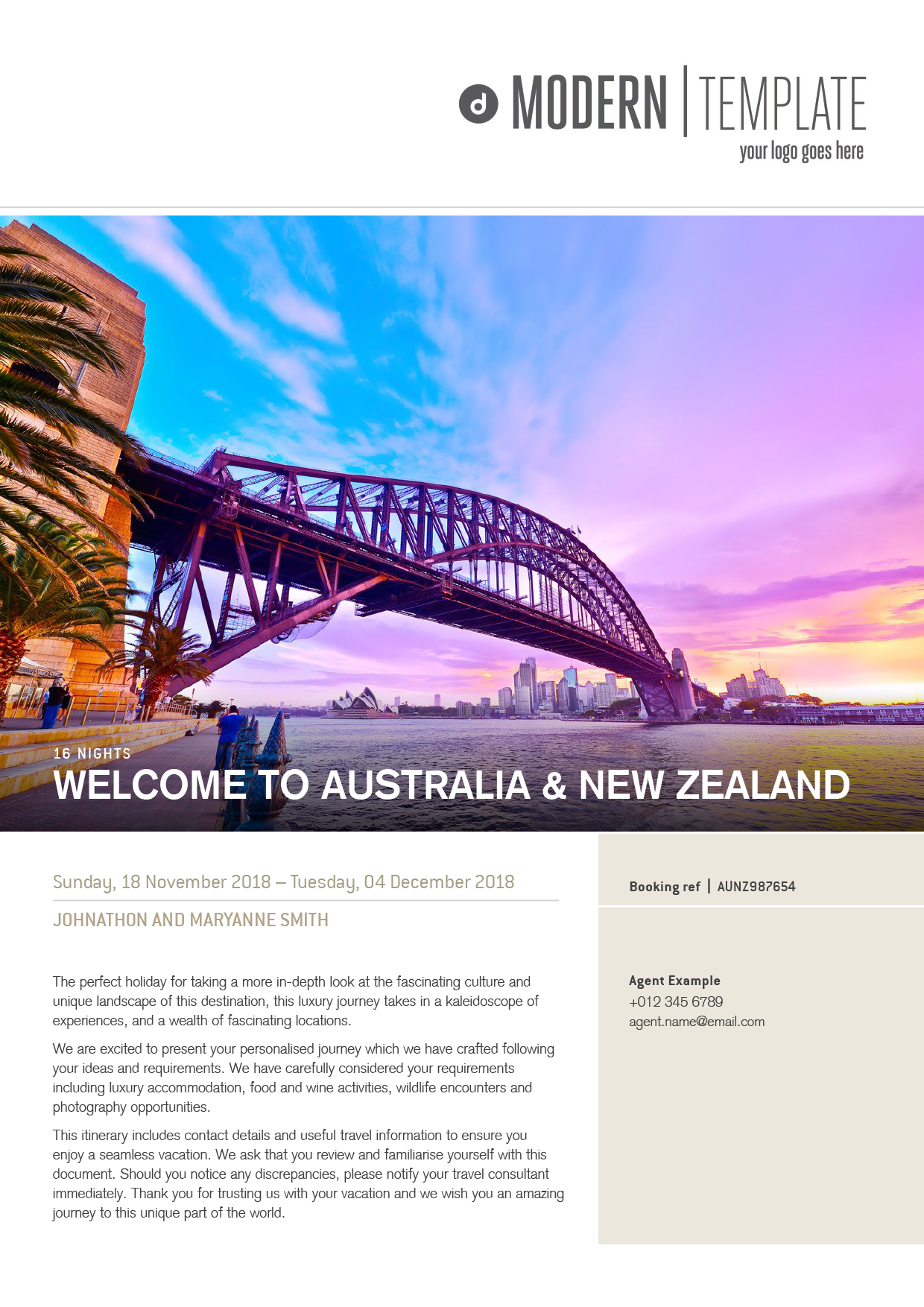 Modern Template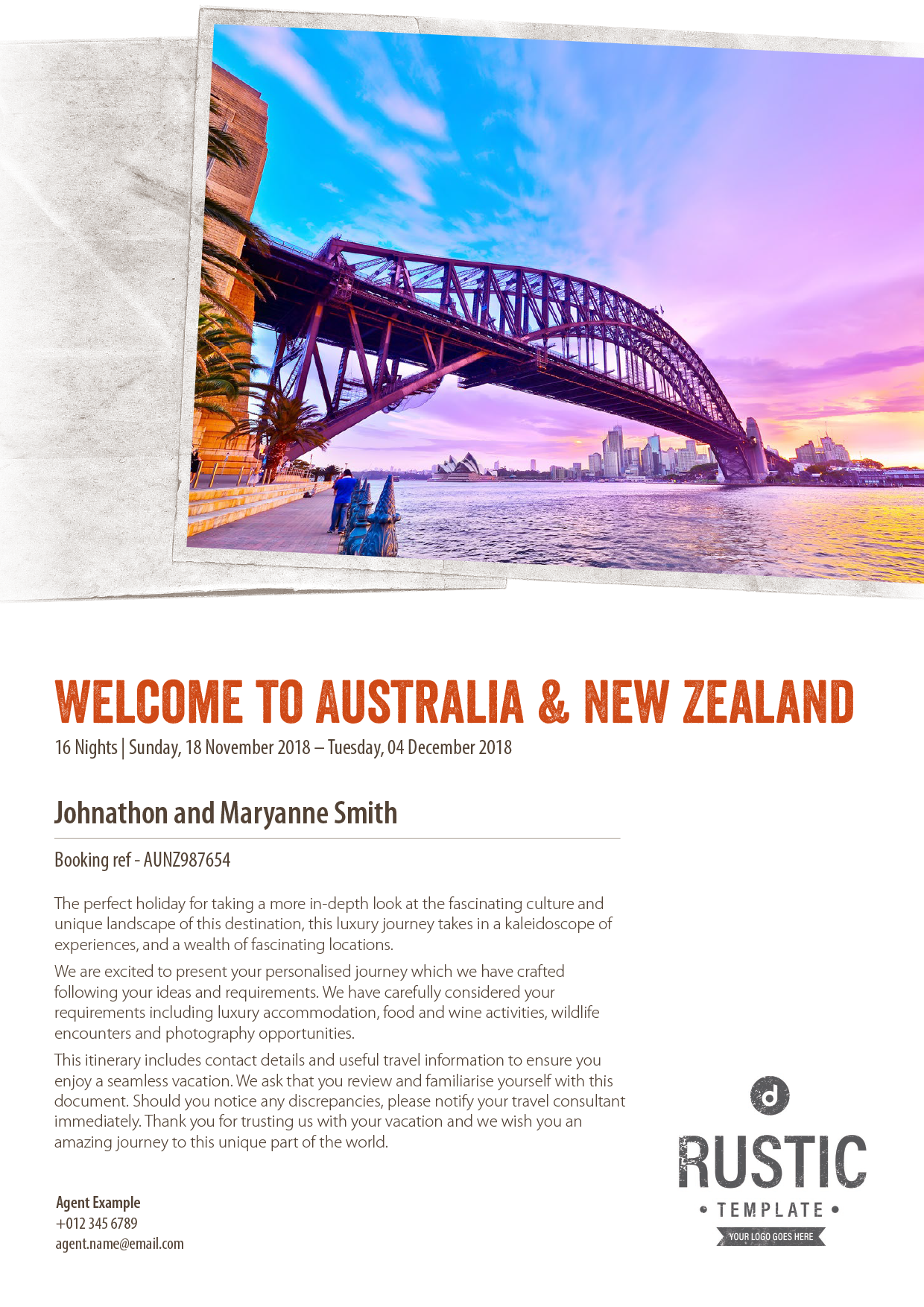 Rustic Template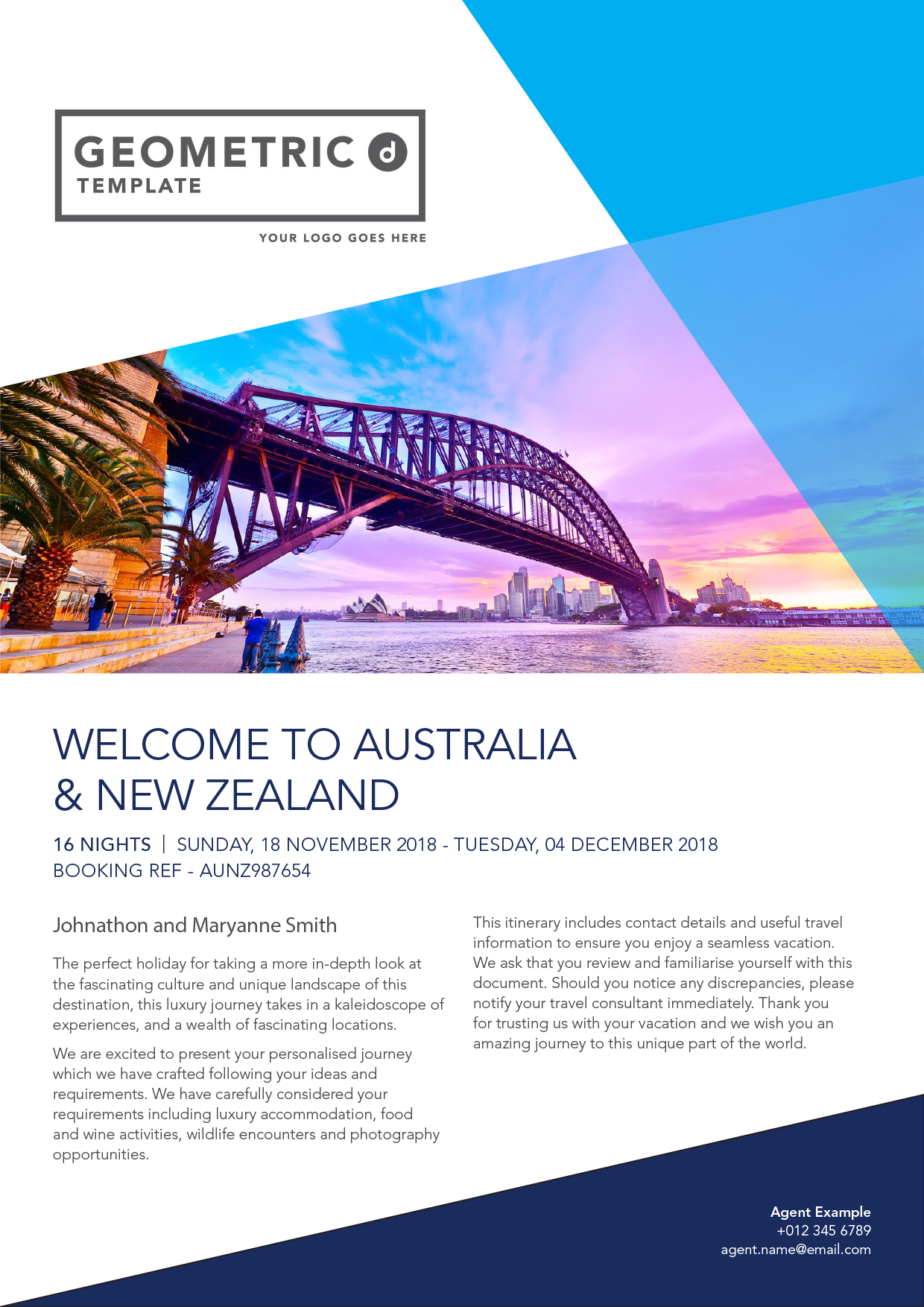 Geometric Template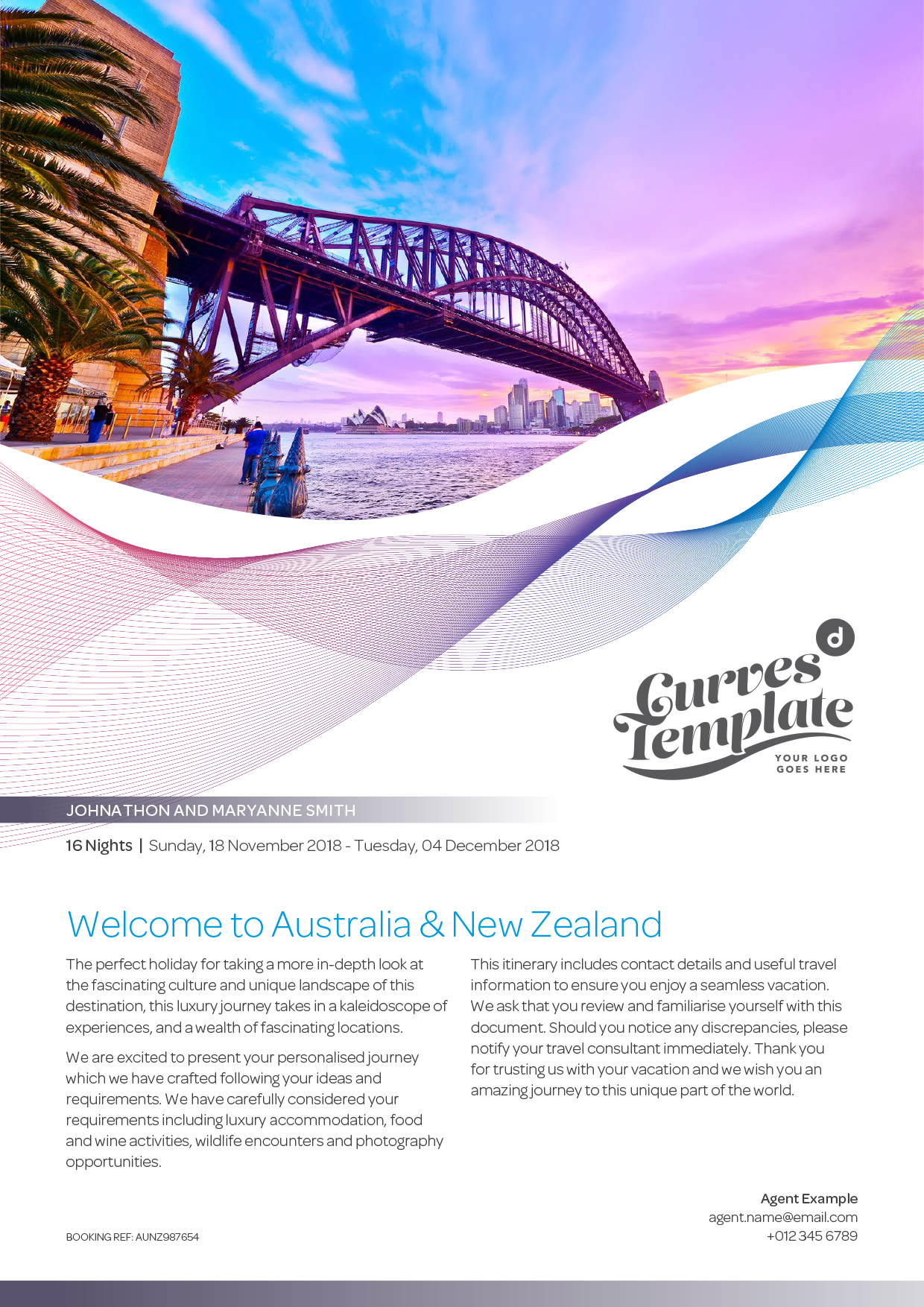 Curves Template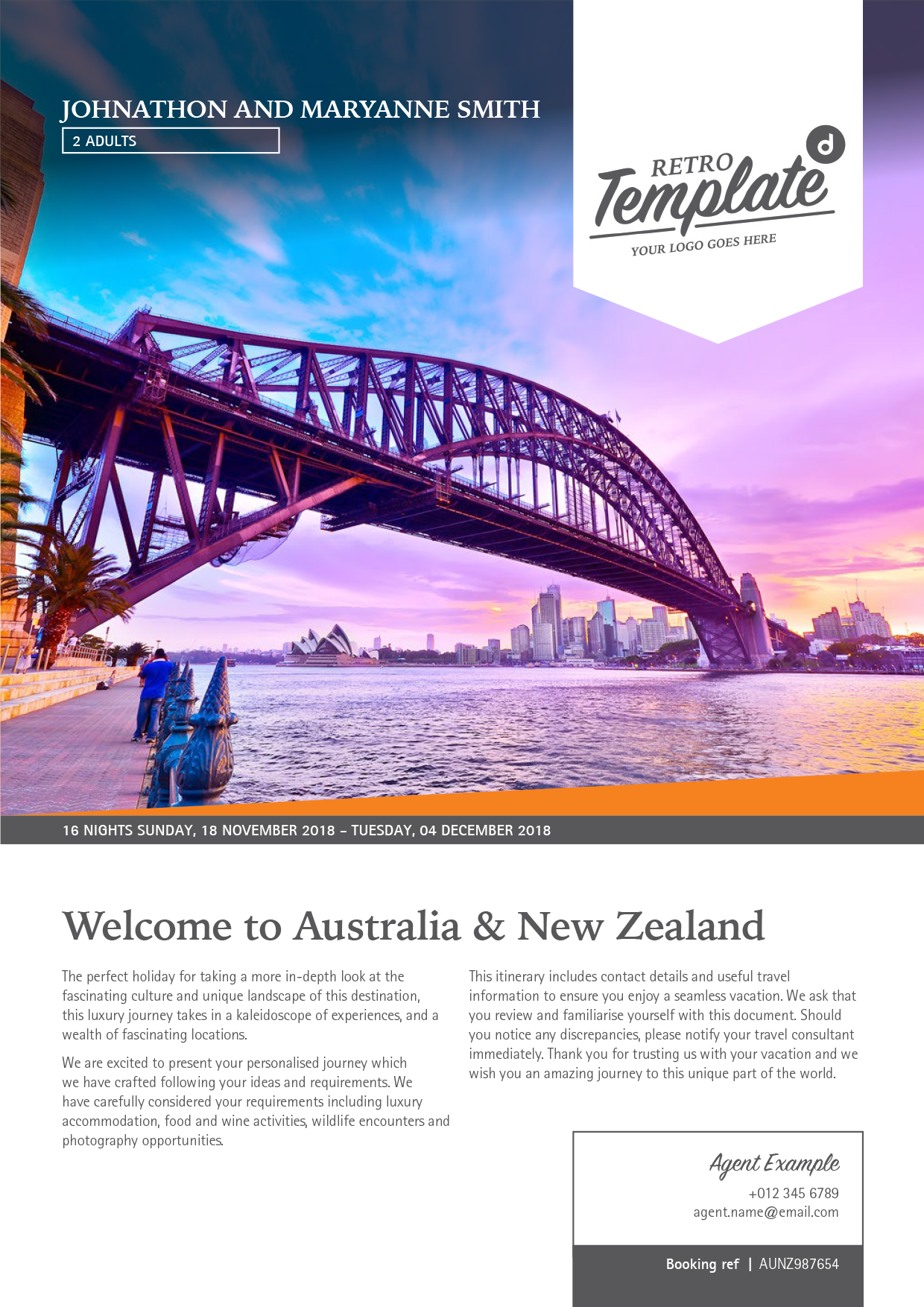 Retro Template